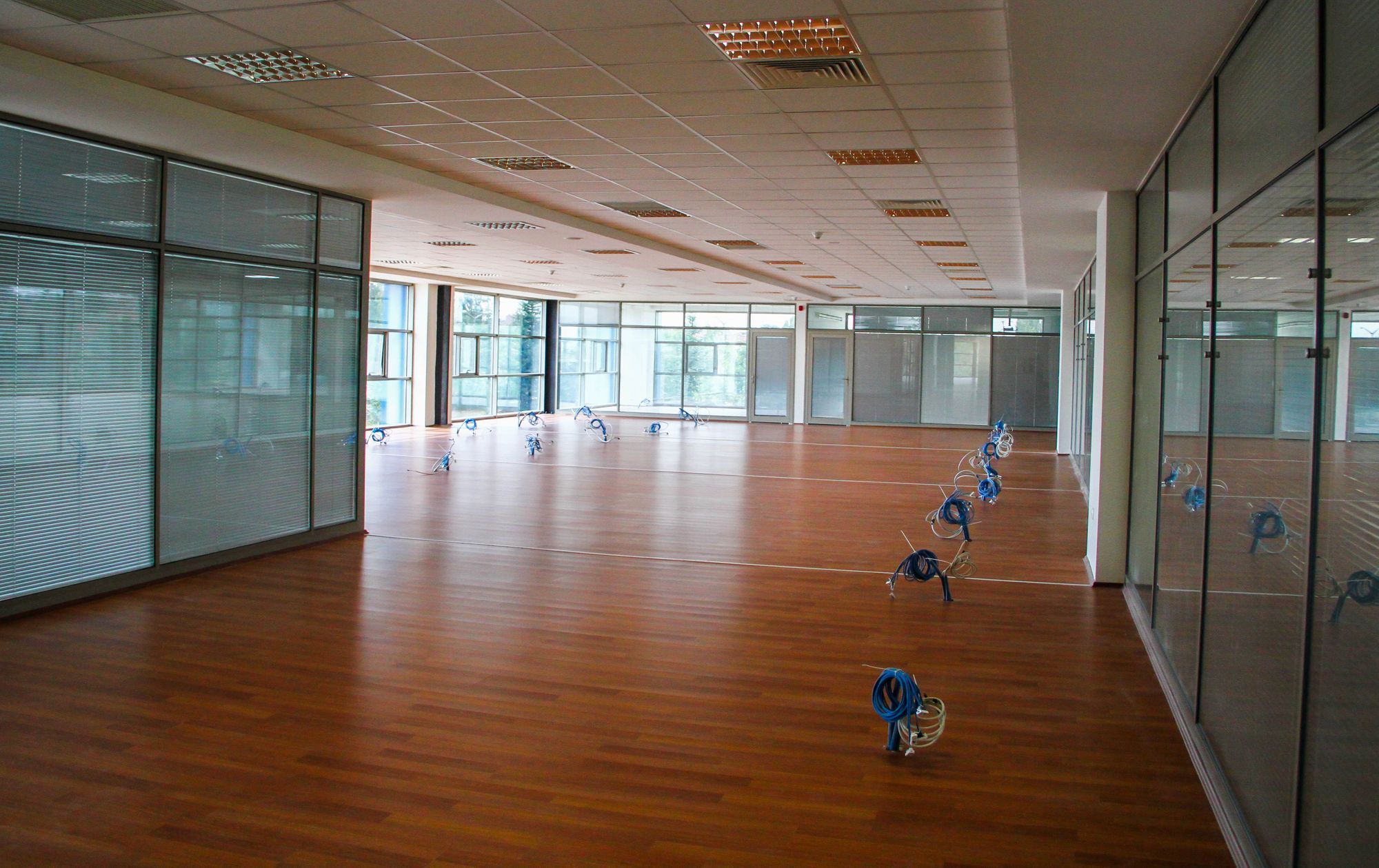 ---
We're well-versed in handling the office decommissioning process and have what it takes to satisfy your lease responsibilities and get your deposit back in full.
Our turnkey decommissioning service will return your workspace to its original, broom-swept condition on time for your move-out/move-in date. From entire floors of large corporations to small business offices, no size is too big, and no location is too far for Global Office Furniture Solutions!
We know first hand that meeting the requirements of real estate leases and transitions according to the prescribed procedures and schedules is the most critical aspect of office decommissions and that excellent communication and detailed planning is the key to a successful outcome. We also recognize that each decommissioning project is different in scope and may involve a service that another may not require. Therefore, we offer multiple services that may be "in the scope of work" for one project but not a necessary expense for another, allowing a tailor-made solution for each unique challenge.
In all cases, we provide solutions that ensure successful on-time completions, the best possible economic cost/return result, and maximum landfill avoidance possible. Our professional experts have the versatility and production knowledge to coordinate all phases of a decommission, including Full-Service Asset Disposition, Full-Service Space Restoration, and Minimal Disruption to Everyday Business Activity.
We assign Team Leads to every office furniture and systems decommissioning service, who expertly oversees the entire process from kickoff through handoff. The Team Lead will develop an accurate project scope plan, and keep you well informed about the teardown and removal of all non-affixed trade assets, to include:
Office Furniture & Accessories
Carpeting/Flooring/Ceiling Tile & Grid Work
IT Cabling & Technology Equipment
Interior & Exterior Signage
Machinery
Network Rooms & Industrial Racking
Any Other Interior Alterations As Required
To ensure the decommissioned assets don't reach a landfill, we make every attempt to extend the life cycle and repurposing through resale, refurbishing, donations, and recycling. As part of our commitment to sustainability, less than 5% of all FF&E assets we decommission will reach a landfill.
Workplace decommissioning is more than just moving out! Call or Contact Us and get started today!