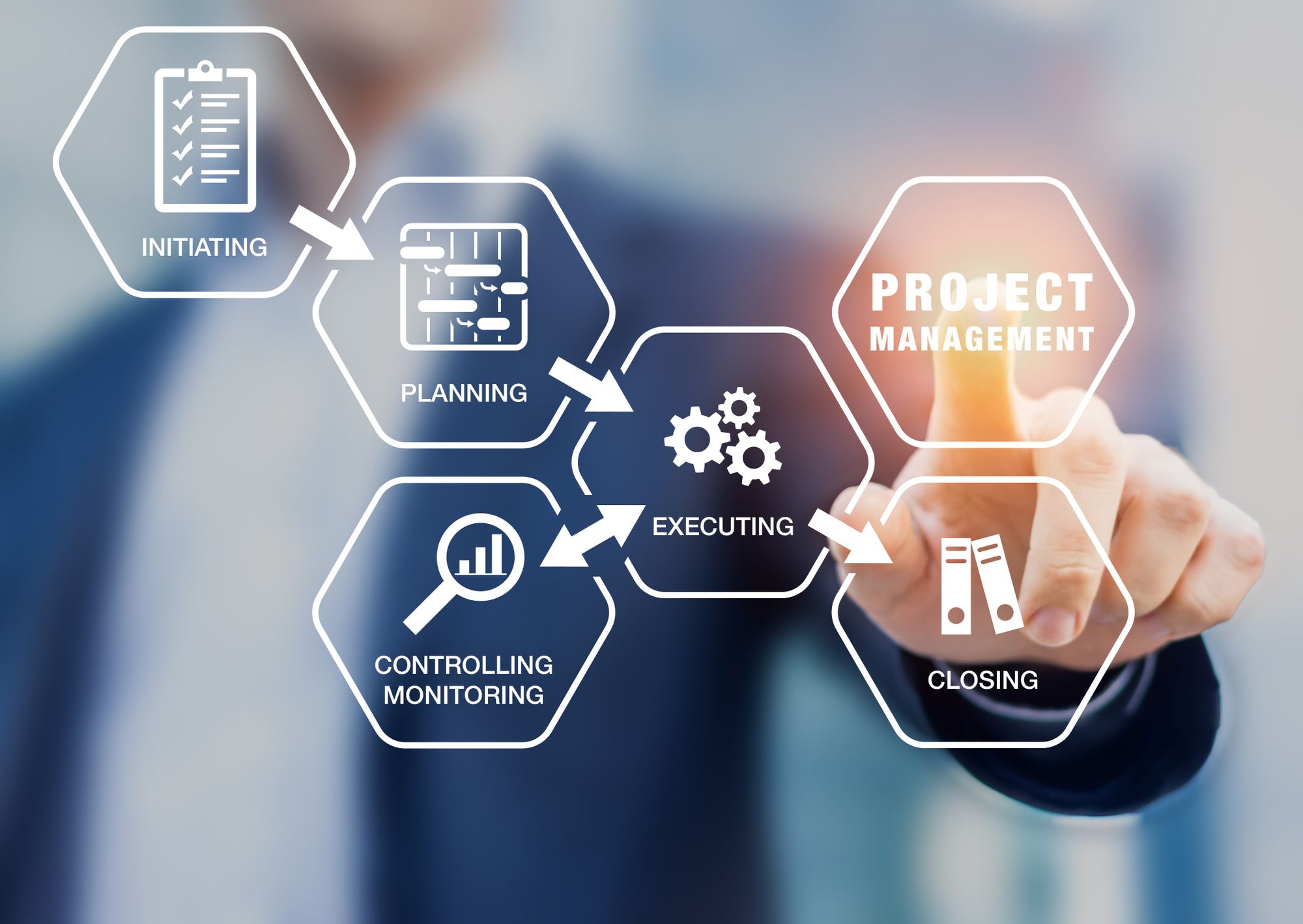 ---
Our expertise enables us to deliver to your peace of mind as well as a sophisticated and functional workspace.
In addition to office furniture, equipment, and services we manage in-house, we provide end-to-end value-added project management solutions.
We have years of proven office/commercial space planning and execution, office furniture specification, and installation experience. We coordinate our in-house resources with our trusted Value-Added Service Providers (VASPs) to integrate all aspects of your unique end-to-end workplace requirements. With deploying our project management services and in-house experts, we'll manage your entire scope and budget so that no details are falling through the cracks.
We assign Project Managers to every project management service who will oversee and monitor the progress of your projects from start to finish. The Project Manager will attend construction meetings to ensure complete client satisfaction and identify opportunities and challenges in advance. This service will ensure all aspects of your project are addressed and managed worry-free with one point of contact. No project is too big or too small for GOFS!
Our Project Management Services include:
COMMUNICATION & SUPPORT
Single Point of Contact
Attend Project Meetings
Pre-Project Assessment, Planning & Budgeting
Liaison With Vendors & Tenants
Confirm Delivery Schedules
SPACE PLANNING
Floor-Plan & Design
Assign Furniture
Create Targets
Create Plan Phases
PROJECT MANAGEMENT & LIAISON
On-Site Project Manager
Assign/Schedule Experienced Team
Delivery Instructions
Floor Preparation
Elevator Reservations
Supervise Project Vendors
PROJECT COMPLETION
Ensure Timely Project Delivery
Provide Furniture & Equipment Inventory
Provide Detailed Project Report
Complete Delivery to Client Satisfaction
Follow Up With Client
IN-HOUSE SOLUTIONS
Company Owned Trucks, Vans & Trailers
Crate & Moving Equipment Rental
Dollies
Panel Carts
Rolling Tubs
Eco-Friendly Totes
Appliance Dollies
Packaging/Tags/Labels
Specialty Equipment
Asset Management
Storage & Warehousing
Donations/Charitable Contributions
Recycling
VALUE ADDED SOLUTIONS INCLUDE
Flooring
Painting & Wall Fixture Selection
Electrical
IT Cabling
Voice & Data Solutions
Signage
For more information on how one of our Project Managers can help bring your new space to life, Call or Contact Us today!