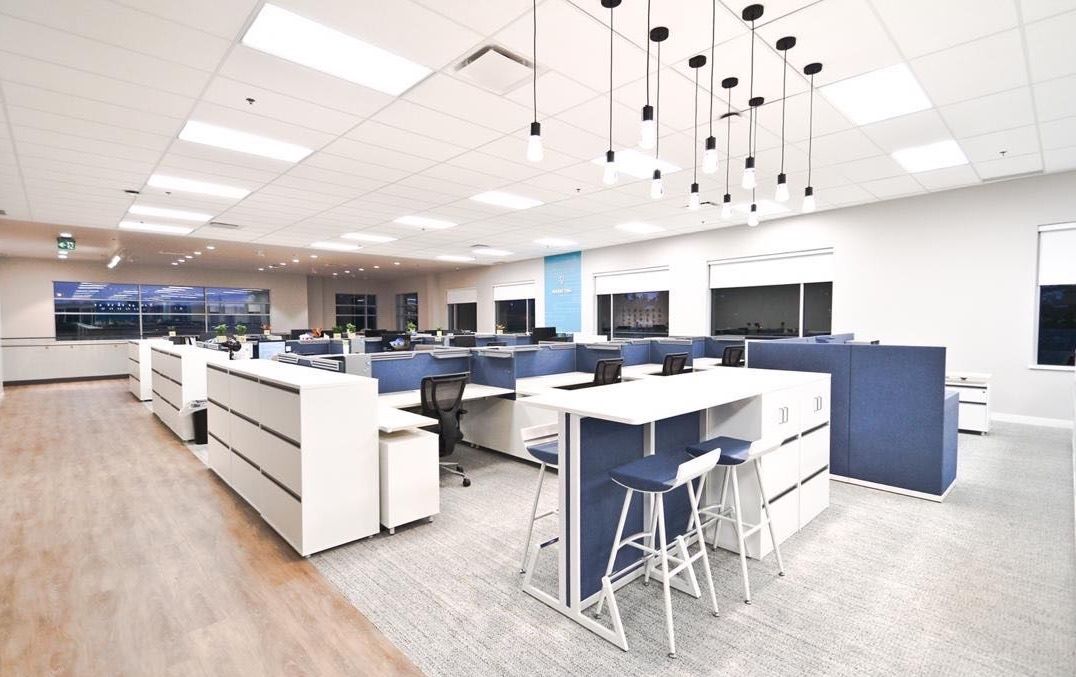 ---
We'll manage every detail from start to finish, all the way through successful implementation and turnover, delivering to you peace of mind as well as a sophisticated and functional workspace.
We're recognized expert in every aspect of office furniture reconfiguration, from initial concept and planning, through to moving and re-installation. Our highly skilled professionals will ensure your office reconfiguration is as efficient as possible. If your business is constantly changing due to expansions, reductions, or strategic reasons – some of which you anticipate, and others that can emerge without warning, then your workspace design must also adjust to meet your specific needs.
The process of reconfiguring your workplace to meet changing business needs, expansion, or using vacant space to accommodate evolving organizational strategies and new requirements can be a hassle. But with help from GOFS, you can make this process move smoothly and quickly. We'll work per your desired schedule to minimize or eliminate workflow disruption and downtime. Our team can work around your regular business hours, including early mornings, late evenings, and weekends. We can also implement your customized office furniture reconfiguration plan in a series of stages.
We assign Team Leads to every office furniture and systems reconfiguration service, who will develop an accurate project scope plan and keep you well informed of the project progress. The Team Lead will expertly oversee the entire process to ensure an effective, reliable, and timely completion with no disruptions to workflow.
What can you expect with our recognized Reconfiguration service?
Single Point of Contact
Free Reconfiguration Estimate
Pre-Planning & Budgeting
On-Site Team Lead
Floor-Plan & Design
Files & Records Unpacking
Furniture Installation & Reconfiguration
Modular Furniture Build-Out
Wall Mounting & Fixtures Installation
Computer, Electronics & Equipment Reconnect
100% Clean Job Site
Asset Management
Storage & Warehousing
Donations/Charitable Contributions
Recycling
Are you transitioning to a new office and are looking to increase productivity? Excited to give your office and reception area a revived look? Adding more employees and need help rearranging your office? Reach out to the experts at Global Office Furniture Solutions today to see why we've earned a reputation as the preferred office reconfiguration service provider for customers locally, nationwide, and around the globe.
Call or Contact Us today to learn more about our wall-to-wall office reconfiguration solutions!